Well I got a late start on my deals run this week. It's a bit pathetic. I've had my shopping lists all made out, I just hadn't cut the coupons and actually gone to the stores! It's been a hectic work week. TGIF! I ran to CVS this evening and only got 3 things. I hate a horrible cashier, errr a "shift supervisor" that was so snotty that I left the rest of my order on the counter and left. But we'll start with the mail bag first. :)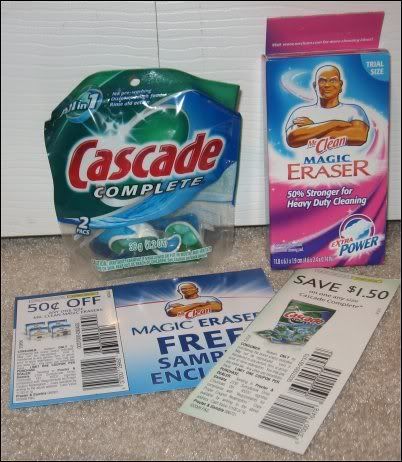 I requested a Cascade sample from the Walmart sample website a couple of weeks ago. Inside the box included a sample pack of Cascade Complete + a Magic Eraser! And, of course, some coupons.

Here's this evenings CVS trip...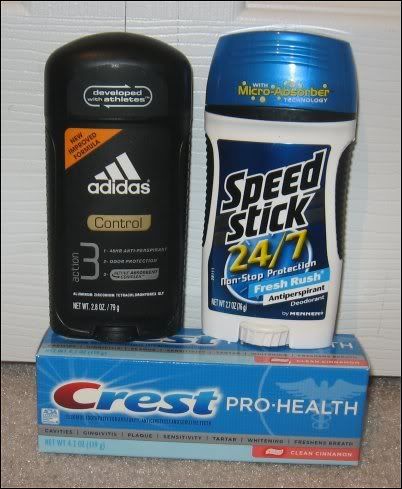 Adidas Deodorent - $4.99
Speed Stick 24/7 Deodorent - $3.99
Crest Pro-Health Toothpaste - $2.99

Subtotal: $11.97

- $2.00 CVS Coupon ($2/$10)
- $1.00 Adidas Coupon
- $1.00 Speed Stick Coupon
- $0.75 Crest Coupon

New Subtotal: $7.22

Used: $3.00 ECB & $4.00 CVS Gift Coupon (received from in-store scanner!)

Paid OOP: $0.42 including tax (gift card)

Received: $4.00 ECB (adidas), $2.00 ECB (crest), $2.00 ECB (speed stick)

The Chameleon is doing well. She has a name now: Lily! I wanted something cute and girly, which is very unlike me, and that was what came to mind. She's still super sweet. She's grown a lot too! Big appetite! And her colors are improving.




Here's Lily hanging out on my hand by the window. The black around her eye is what was left of her burn after a freak accident. Apparently she spent too much time under the heat lamp and burnt half her face and all four feet. Thankfully she has recovered fully, but it sure was a scare! I sent the husband to the Walgreens pharmacy at midnight to get medicine help....yes...for my lizard! LOL!




A bad quality picture of her showing her colors. I startled her from her sleep the other night in an attempt to clean her cage. She puffed up and changed colors! Normally they would hiss and get defensive, but the second she saw me, she calmed down. Another good sign! :)

Since her appetite is increasing, I'm going to have to look into some online deals for buying crickets wholesale. Right now I'm paying nine cents per pin head / 1/4" cricket at Petsmart! Way too much.