I already put away my receipts, so I don't have exact numbers here....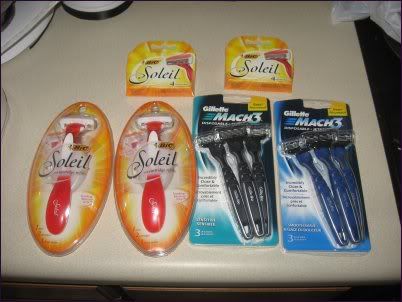 I have enough razors to last a lifetime now. This haul was from Rite Aid. Out of Pocket was like $4.00 after coupons/deals. Plus I'm expecting a $10 rebate on it. AND the mach3 razors included a $10 survey thingy, so that's $20 for free.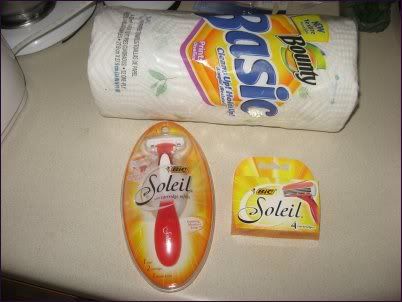 Walgreens out of pocket was like $3.00. Buy the razor, get the refills for free. Had razor coupons. Paper towels were only $0.22 after coupon/deal.



Rite Aid out of pocket was $10.xx. Corn pops, raisin bran and 3 boxes of strawberry nurtrigrain bars was $10, but there's a $5 rebate. Downy & Reeses were also on sale and I had coupons. Woot.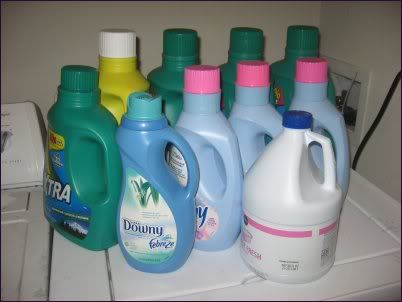 This is all the laundry detergent and fabric softener I've been loading up on. I think I can take a break on these. Although Tide goes on sale 3/$12 at Walgreens soon. This entire lot was like, $10? If that. The bleach was $0.01 with the Publix mystery coupon, haha.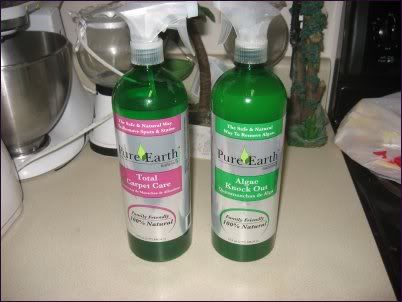 Green cleaners. I've been dying to try these but they're so damn expensive. The husband brought these home for me today. :)



Less chemicals is suppose to be healthier...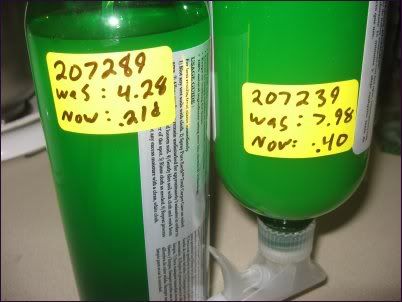 Total? $0.61! SIXTY ONE CENTS!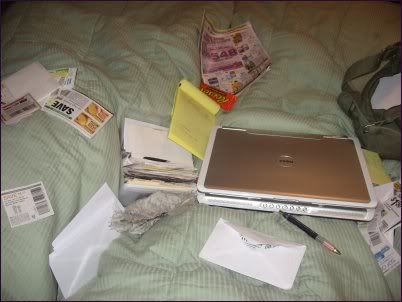 I was too lazy to stay downstairs and sort stuff. I just wanted to lay in bed! That lump to the left is a sleeping husabdn. :) I had stacked stuff on top of him, haha.