I grabbed the Sunday paper and put my lists together and hit up a few stores today. Here are my deals/stories...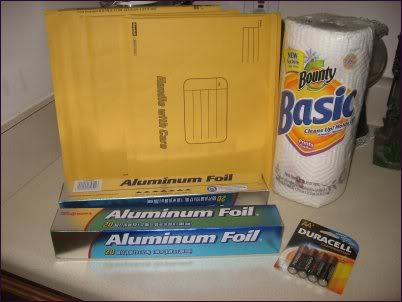 Walgreens: $3.77. 6 large bubble envelopes. 1 paper towel roll. 4pc of AA batteries. 2 boxes of aluminum foil. Need to go back and get a couple of razors for free after coupons, they were out tonight though.



CVS: $1.87. 1 Dove skinvitalizer, 2 dove shampoo/conditioners, 2 listerines, 1 Dove deoderent. Used $6.00 ECB's. Also received $11.98 in ECB's.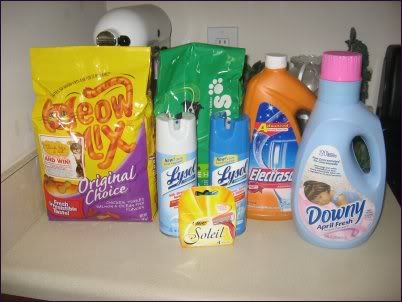 Rite Aid: $7.96. 1 bag of meow mix, 1 bag of iams mini chunks, 1 bottle of downy, 1 bottle of electrasol, 2 lysols and 1 bic soleil razor refill. Plus I should be getting a single check rebate for $21.00.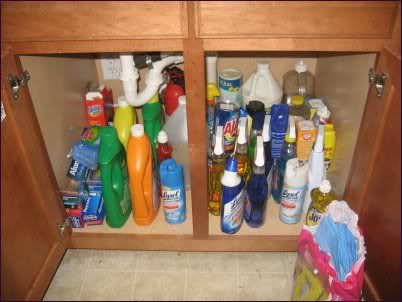 Publix: I forgot to take pictures of all our groceries, but our total was $53 something after coupons/deals. It was originally $106. Woot. This is a picture of under my kitchen sink, stuffed with cleaning supplies. Most were free!!!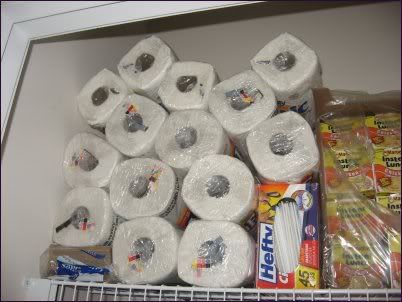 I'm stocked up on paper towels for now. :) I got most of those rolls for $0.22 ea.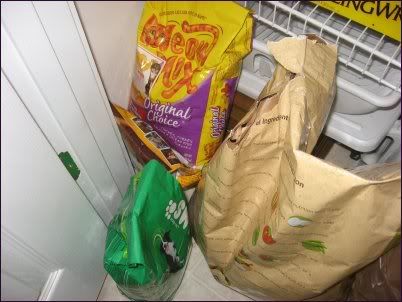 The three small bags of cat food and dog food? ALL WERE FREE!! Yay.